Essential Tattoo Kit 
(T & C apply)
This kit includes everything you need to start doing tattoos on your own. You will need to top up you supply of needles and ink as needed but you will have everything you need for your first 20 tattoos.
You do not use your tattoo kit on the course, we provide all the equipment you need on the course.
The Kit will not be supplied in a case and items may change due to availability.
The Tattoo Kits contains
Pro Tattoo Machine used by our own artists
Adjustable tattoo power supply
7 Color 30ml Ink Set
Foot switch and clip cord
2 x grips and tubes
4 x tips (liners and mag shaders)
Ink cup holder and ink cups
tattoo machine tools
Tracing paper and Practice Skin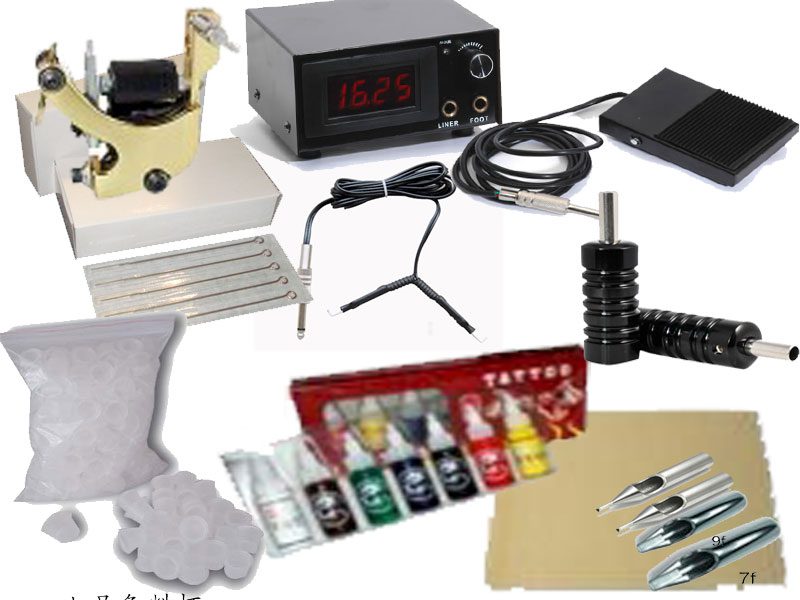 or
this kit may be supplied depending on supply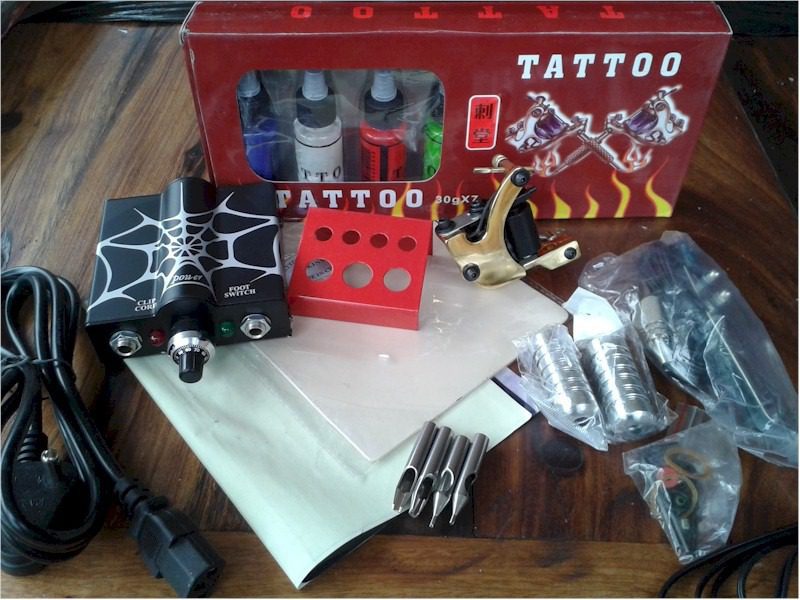 Note: as tattoo equipment can easily be damaged by user error there is no warantee on any items
We would recommend that you purchase a second foots witch, clip cord and machine because equipment has a habit of failing just when you need it the most.