Durban is the place to learn to do tattoos
The course covers hands-on training as well as theory tattoo training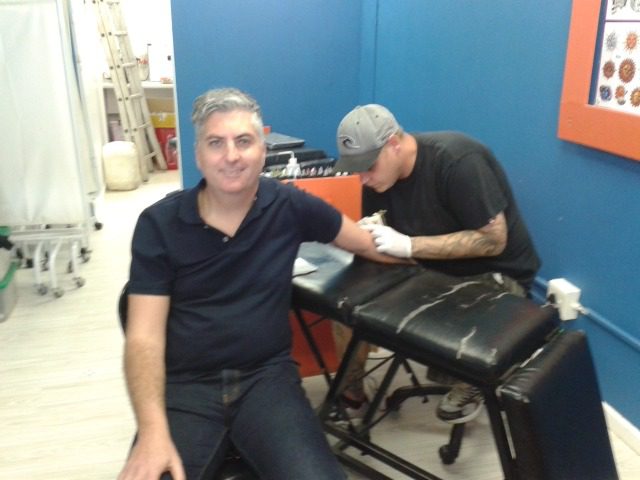 The Theory is divided up into into multimedia and personal tattoo training sessions.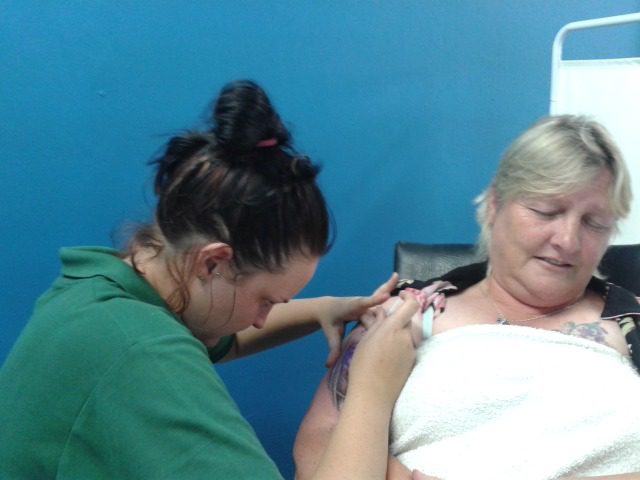 The course is divided into 33 sections in a step by step easy to remember sections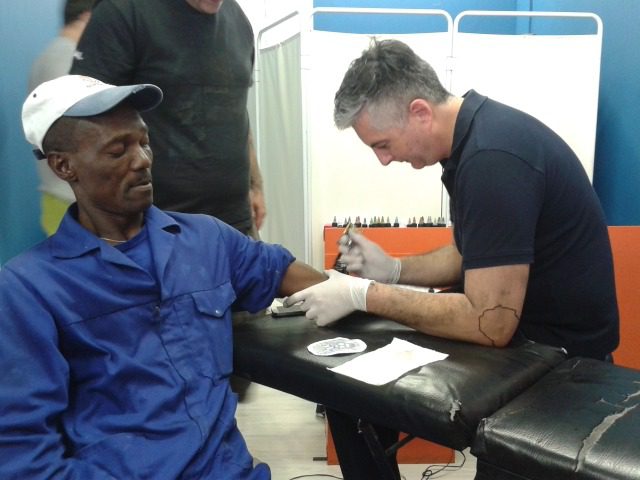 The first day is mainly theory covering the history of tattoos, tattoo art therory, the law and how to design a tattoo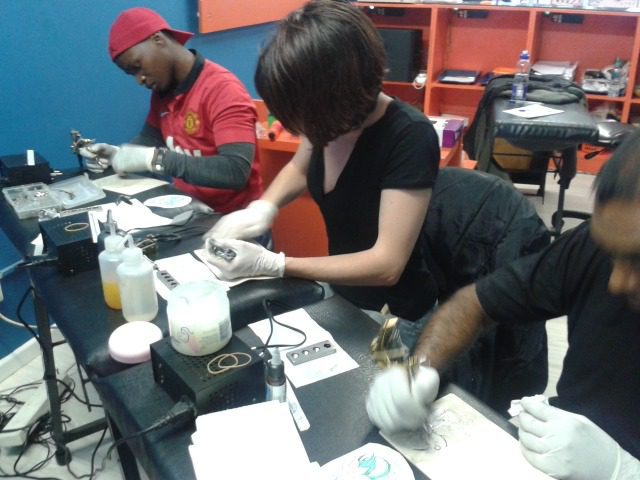 The second day is dedicated to the tattoo machines and needles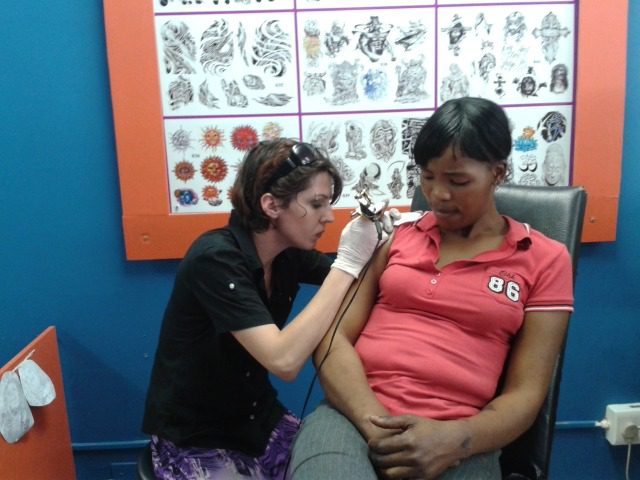 The 3 rd day is  dedicated to art style development and practical tattooing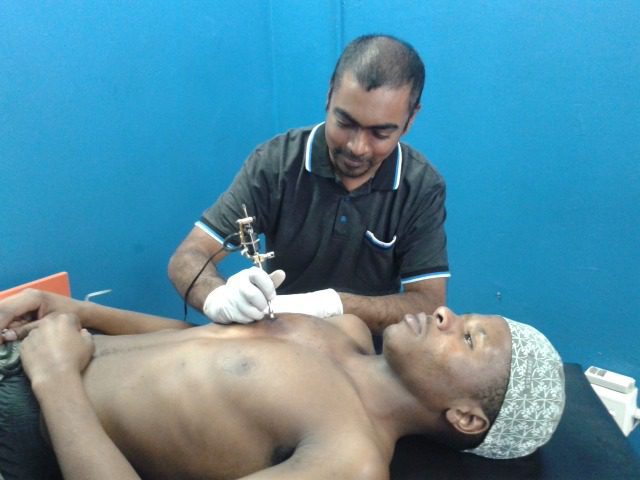 The 4th day is sterilization, and body piercing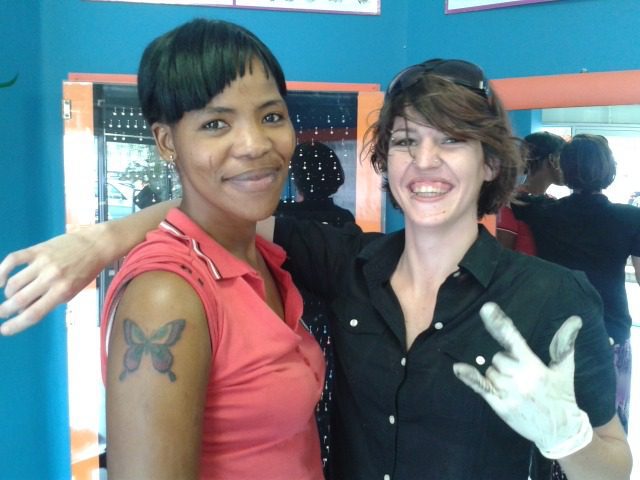 The final day is the practical training on a real person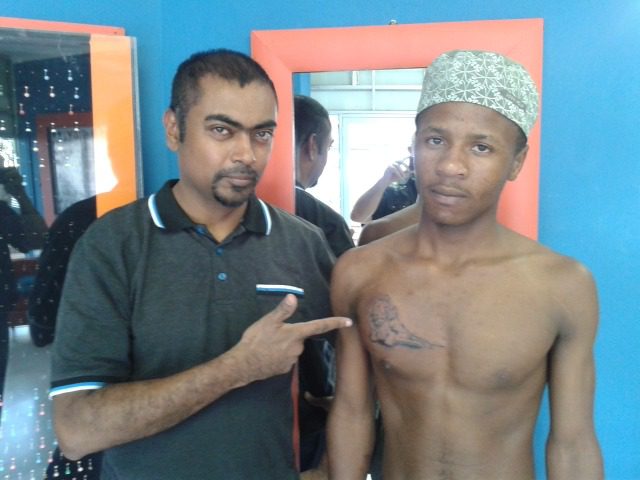 We also provide after course training back up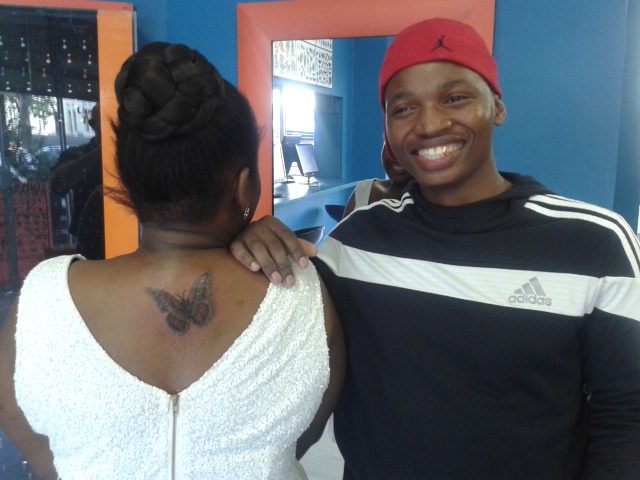 See the smile after completing your first tattoo on your own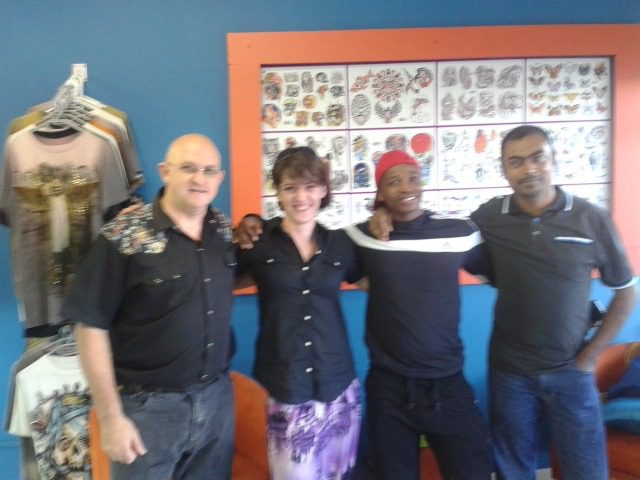 The new shop layout at ushaka in durban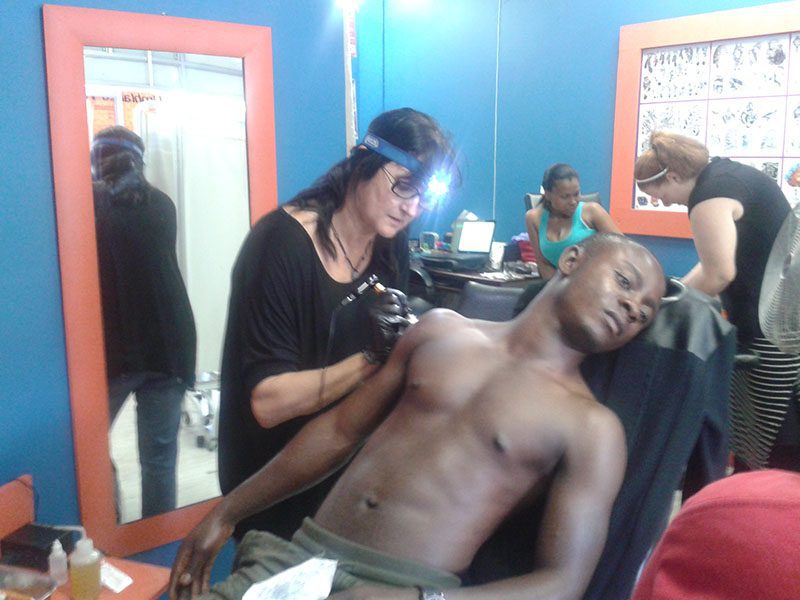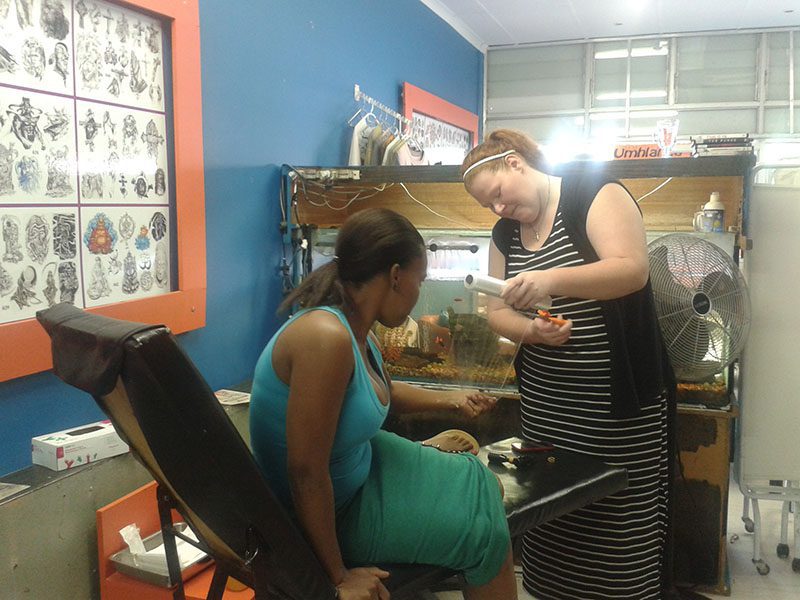 Tattoo training – Durban
As you can see the students have a blast in Durban. The tattoo training is done seriously but the Durban ambiance and culture makes every thing go well.