Complete guide to Tattooing
3 Certificates and Comprehensive Training
Welcome to Skinart Tattoo Training Courses – See some of our students
We have been training tattoo artists for 16 years, during that time we have trained close too 300 artist and have helped student open more that 20 proper tattoo studios in shopping centers. Some of our students have won dozens of awards and we are proud that we started them on their amazing careers.
We offer the following , fully comprehensive courses:
Tattoo and piercing – 5 Days

Tattoo Only – 5 Days

Piercing Only – 1 Day

Permanent Make-up and Tattoo Only – 5 Days

Permanent Make-up , Tattoo and piercing course – 5 Days
We also offer additional modules









Tattoo Training Courses – Introduction to Tattooing Video
SKINART Tattoo Training Courses
During our 5 day tattoo training courses we complete 3 or 4 practice tattoos on practice skins, here is an example of some of our students work. These were done in our Durban training center.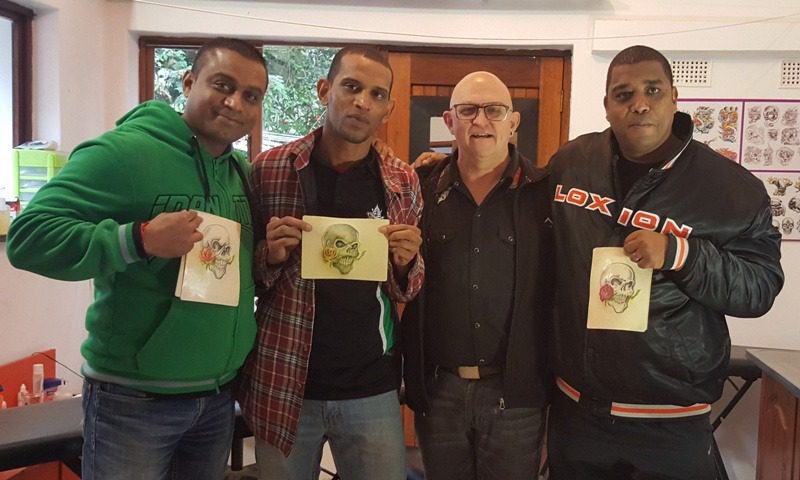 We provide you with 3 Certificates.
We offer a unique 36 step tattoo training program developed in our studios in South Africa.
For Full detail about our 5 day tattoo training course
We are often asked how we can possibly provide a complete tattoo training course in just 5 days, well we have been doing it for 15 years, we have trained doctors, lawyers, nurses, renown artists, circus performers, jewelry designers, graphic designers, models, male strippers, computer salesmen, bikers, professional wrestlers and even famous comedians.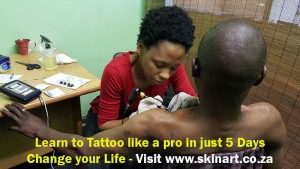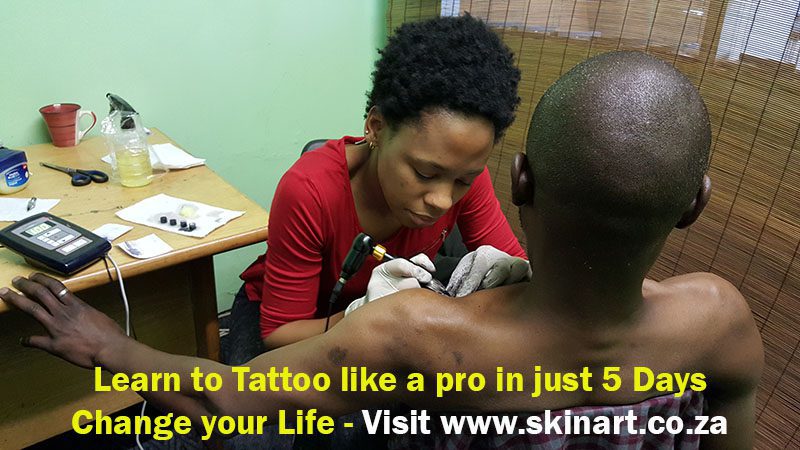 This student was being trained to use a HAWK tattoo machine on a customer in Benoni city center. We have now moved to a new much more relaxed training venue.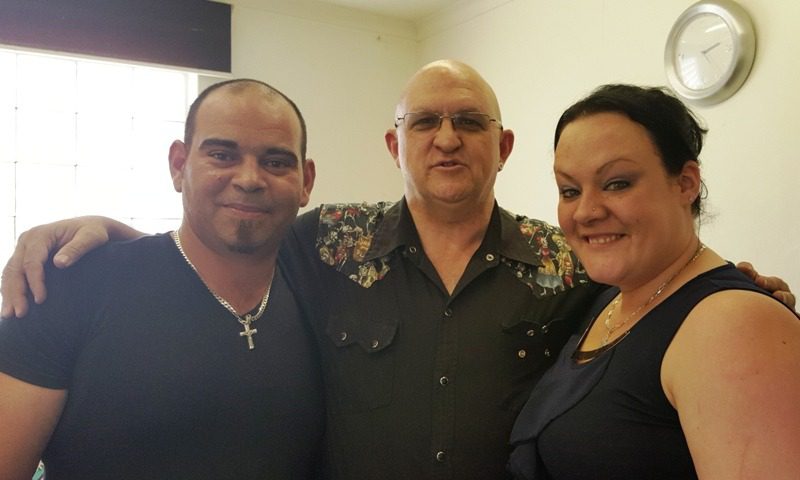 These Artist have since opened their own tattoo shop at the Hoedjiesbaai Hotel in Saldanha, western Cape. Well Done Guys!!!!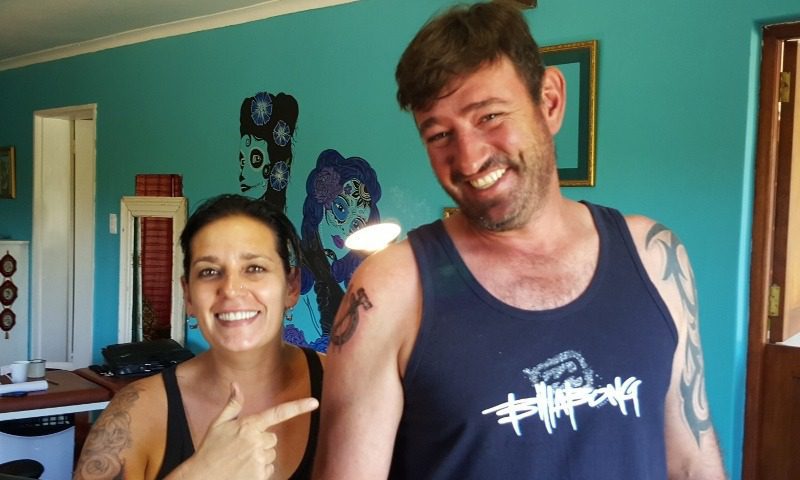 After our tattoo training course Tanya opened her own tattoo studio called the Tipsy Gypsy.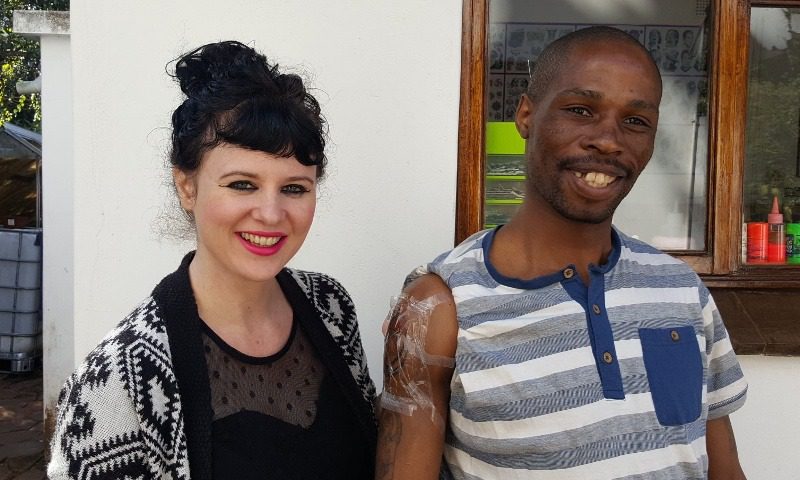 After the course this amazing artist went on to open her own tattoo studio called Bokkies Creations.
We have trained student that have opened studios all over South Africa, United Kingdom, Angola, Lesotho, Swaziland, Namibia and others. So whether you want to open your own business or just earn extra money or explore your creative side with a new art form our course is for you.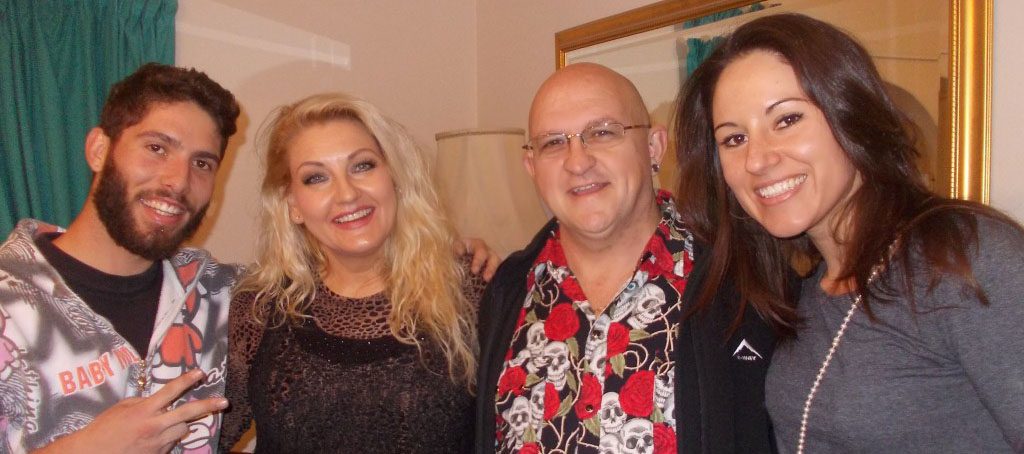 For 15 years we have been training Students who have opened their own businesses all over the world.
Our Course is not just how to tattoo but how to run a successful tattoo studio, others claim to do the same but we can assure you their is no other course like ours. Our Master tattoo Trainer is a legend in South Africa and has trained students from all over the world.

Our Unique 36 Step Training Program
We developed our own unique tattoo training courses from the necessity to train a young art student into a competent tattooer in the shortest amount of time. At that time the only available training method was a 3 year apprenticeship that involved thousands of hours just shop minding, cleaning and making coffee.
Also many tattoo artists and even the shop owners had learnt many bad habits and students are taught the wrong things.
We organised all the technical skills into a 36 modules of intense study, as tattooing is more than just having knowledge about how to do the tattoos but more importantly training the hands, eyes and feet to do the process smoothly and efficiently.
Once the technical aspects are understood and the practical aspects of being a technically proficient tattoo artist are mastered it is then time for the artistic element of the tattoo to be studied.
We have developed a 5 day training program that includes all these into an easy to learn program divided into 33 basic steps.

Thank you for visiting our website,
you can contact us via e-mail by clicking on the Link below.
Phone Us Now
or
Learn to tattoo from the professionals, we will improve your drawing skills, learn tattoo from our professional tattoo artists. Our Trainer has traveled extensively and will share the secrets of Tattooing with you.
Tattoo Training in East London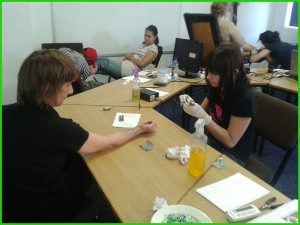 We Train in Tattoo Studios / Homes and Hotel Conference Facilities
The picture above are some students being trained in East London, It was one of the best facilities we have had from a hotel, our students tattooed many of the staff and they can't wait for us to come back again.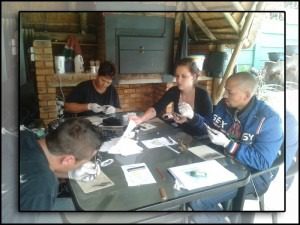 Tattoo Training Course in Edenglen, Johannesburg / Gauteng, South Africa – January 2014
Secret Weapon is in action : - next date is 2017-07-25 17:07:29 and the time now is 2017-07-25 16:37:48...
Breaking Internetional News: 2017-07-25 09:32:25
Asia under water: How 137M people's lives are being put at risk

The Taliban have received improved weaponry in Afghanistan that appears to have been supplied by the Russian government, according to exclusive videos obtained by CNN, adding weight to accusations by Afghan and American officials that Moscow is arming their one-time foe in the war-torn country.

Kushner contradicts Trump team's denials of Russia contacts

It will take more than a devastating diagnosis to keep John McCain out of the heat of political battle.

Donald Trump's political jamboree

New White House communications czar Anthony Scaramucci wasn't joking when he said he wanted Donald Trump to "be himself."

Hear Trump's comments on Obamacare

Speaking at the White House, President Donald Trump turned on the pressure for Senate Republicans to keep their campaign promise to repeal and replace Obamacare.

Chuck Schumer just threw Hillary Clinton under the bus

In the 2016 campaign, there was no one more loyal to Hillary Clinton than her one-time Senate colleague Chuck Schumer. He defended his fellow New Yorker and the race she ran at every turn.

10 migrants die in sweltering truck

The inhumane conditions from a boiling-hot tractor trailer have killed a 10th person in San Antonio -- making it one of the deadliest human smuggling cases in recent history.

'Dangerous' man with chainsaw at large after attack

A man wielding a chainsaw in northern Switzerland has injured several people, police have told CNN, in what they said was an ongoing situation.

Is China reinforcing its border with North Korea?

China is further fortifying its border with North Korea, new reports show, amid continued tensions on the peninsula and concerns over potential US military action against Pyongyang.

Schoolgirl 'who joined ISIS' found in Iraq

A 16-year-old German girl who ran away from home in 2016 and allegedly joined ISIS has been found alive in Iraq, the German government confirmed Monday.

Chinese fighter made 'unsafe' intercept of US Navy plane

A Chinese J-10 fighter jet performed an "unsafe" intercept of a US Navy aircraft on Sunday while it was flying in international airspace over the East China Sea, Pentagon spokesman and Marine Corps Lt. Col. Chris Logan told CNN.

Moon's interior may contain water, scientists say

There may be water -- a good bit of it -- deep inside the moon, scientists at Brown University say.

Life after trafficking: Girls sold for sex by their mothers

Sephak was aged just 13 years old when she was sold for sex by her mother.

Rising political star in China under investigation as Xi tightens grip

Chinese President Xi Jinping has moved to further consolidate his power over the world's newest superpower, striking down a rising political star.

Turkey: Opposition paper journalists on trial

The trial of 17 staff members from Turkey's Cumhuriyet newspaper -- one of the country's last remaining opposition publications -- began on Monday in what many are calling a crucial test of press freedom.

Fukushima robot: First sign of melted fuel

A robot operating deep inside a failed reactor at the stricken Fukushima nuclear plant north of Tokyo has revealed what appears to be stalactites of melted nuclear fuel, the plant's operator has said in a press release.

Girl Scouts add new badges for science, tech, engineering

China has built a top of the line cinema on a tiny disputed island in the South China Sea, the latest in a series of moves by Beijing to press its territorial claims in the region.

NYT wants apology from Fox News

The New York Times says Fox News hasn't addressed what the Times called its "sheer hypocrisy" after the network aired a report suggesting the paper had inadvertently helped ISIS' leader.

North Korea cancels annual beer festival, tour firms say

Amarilis Mendoza is getting used to stares and double takes. The 13-year-old from Guatemala lost part of her left leg when she fell from a moving train, a train she had hoped would carry her to the United States.

Pakistan bomb blast kills more than two dozen people

At least 26 people have died in a bomb blast targeting police in Pakistan on Monday, officials told CNN.

Charlie Gard's parents give up battle to take son to US

The parents of the terminally ill British baby Charlie Gard have given up their legal fight over treatment for their son.
Summary

Service Type
Provider Name
Skinart Tattoo Training Courses
,
Area
Capetown, Durban, Gauteng
Description
Skinart Tattoo Training provides specialised tattoo training to allow student to enter the tatttoo industry from a complete beginner.