Complete guide to Tattooing
3 Certificates and Comprehensive Training
Welcome to Skinart Tattoo Training Courses – See some of our students
We have been training tattoo artists for 16 years, during that time we have trained close too 300 artist and have helped student open more that 20 proper tattoo studios in shopping centers. Some of our students have won dozens of awards and we are proud that we started them on their amazing careers.
We offer the following , fully comprehensive courses:
Tattoo and piercing – 5 Days

Tattoo Only – 5 Days

Piercing Only – 1 Day

Permanent Make-up and Tattoo Only – 5 Days

Permanent Make-up , Tattoo and piercing course – 5 Days
We also offer additional modules









Tattoo Training Courses – Introduction to Tattooing Video
SKINART Tattoo Training Courses
During our 5 day tattoo training courses we complete 3 or 4 practice tattoos on practice skins, here is an example of some of our students work. These were done in our Durban training center.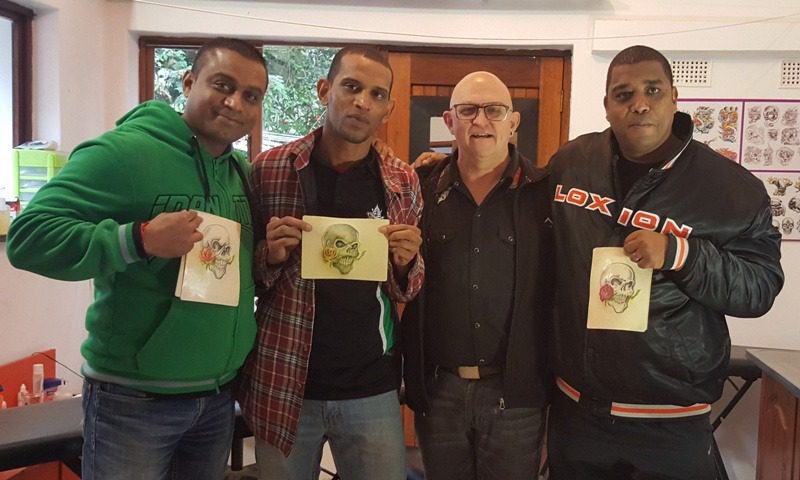 We provide you with 3 Certificates.
We offer a unique 36 step tattoo training program developed in our studios in South Africa.
For Full detail about our 5 day tattoo training course
We are often asked how we can possibly provide a complete tattoo training course in just 5 days, well we have been doing it for 15 years, we have trained doctors, lawyers, nurses, renown artists, circus performers, jewelry designers, graphic designers, models, male strippers, computer salesmen, bikers, professional wrestlers and even famous comedians.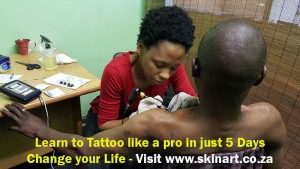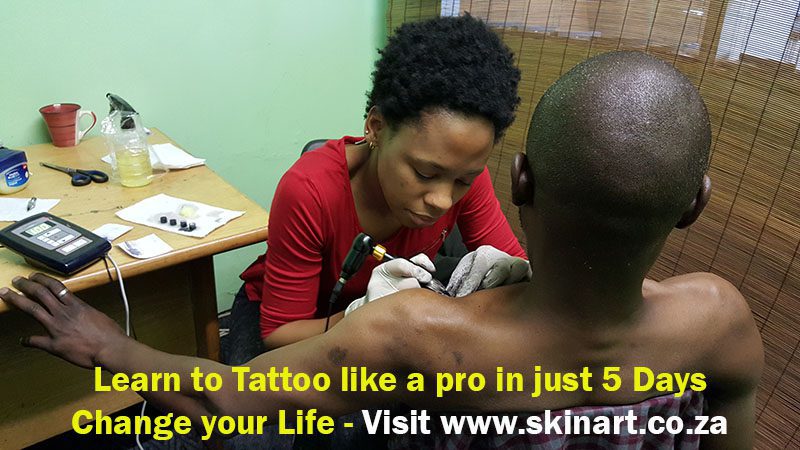 This student was being trained to use a HAWK tattoo machine on a customer in Benoni city center. We have now moved to a new much more relaxed training venue.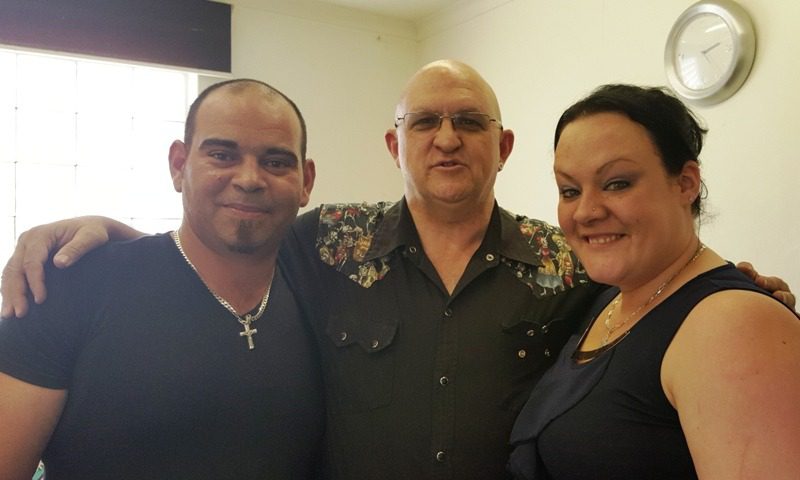 These Artist have since opened their own tattoo shop at the Hoedjiesbaai Hotel in Saldanha, western Cape. Well Done Guys!!!!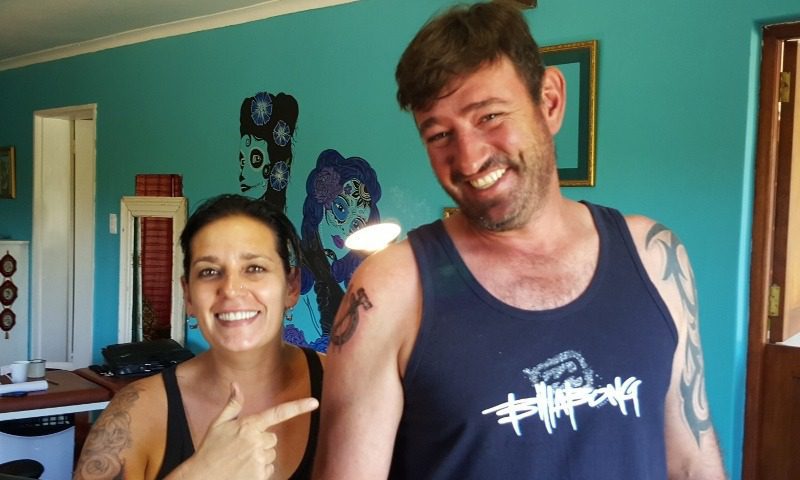 After our tattoo training course Tanya opened her own tattoo studio called the Tipsy Gypsy.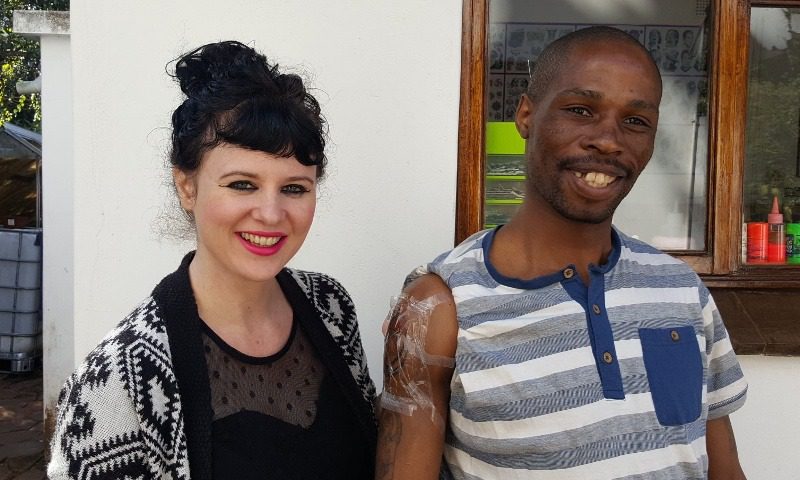 After the course this amazing artist went on to open her own tattoo studio called Bokkies Creations.
We have trained student that have opened studios all over South Africa, United Kingdom, Angola, Lesotho, Swaziland, Namibia and others. So whether you want to open your own business or just earn extra money or explore your creative side with a new art form our course is for you.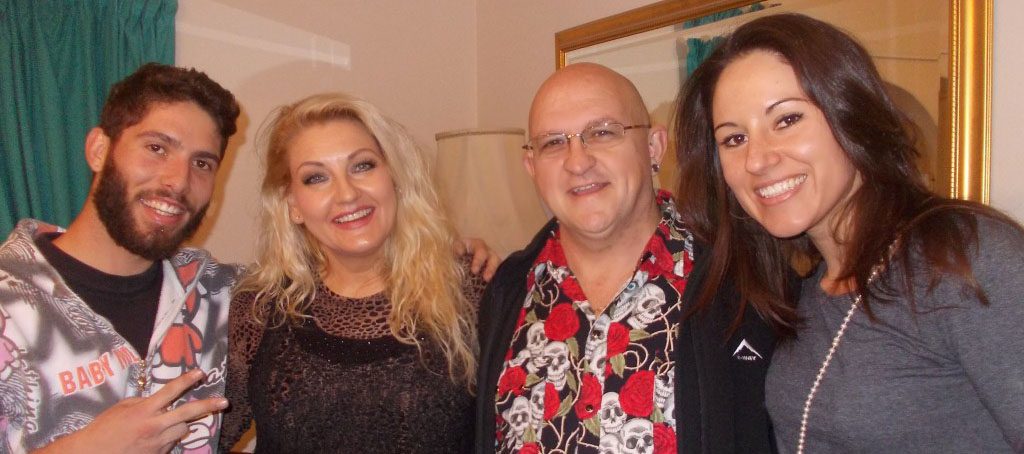 For 15 years we have been training Students who have opened their own businesses all over the world.
Our Course is not just how to tattoo but how to run a successful tattoo studio, others claim to do the same but we can assure you their is no other course like ours. Our Master tattoo Trainer is a legend in South Africa and has trained students from all over the world.

Our Unique 36 Step Training Program
We developed our own unique tattoo training courses from the necessity to train a young art student into a competent tattooer in the shortest amount of time. At that time the only available training method was a 3 year apprenticeship that involved thousands of hours just shop minding, cleaning and making coffee.
Also many tattoo artists and even the shop owners had learnt many bad habits and students are taught the wrong things.
We organised all the technical skills into a 36 modules of intense study, as tattooing is more than just having knowledge about how to do the tattoos but more importantly training the hands, eyes and feet to do the process smoothly and efficiently.
Once the technical aspects are understood and the practical aspects of being a technically proficient tattoo artist are mastered it is then time for the artistic element of the tattoo to be studied.
We have developed a 5 day training program that includes all these into an easy to learn program divided into 33 basic steps.

Thank you for visiting our website,
you can contact us via e-mail by clicking on the Link below.
Phone Us Now
or
Learn to tattoo from the professionals, we will improve your drawing skills, learn tattoo from our professional tattoo artists. Our Trainer has traveled extensively and will share the secrets of Tattooing with you.
Tattoo Training in East London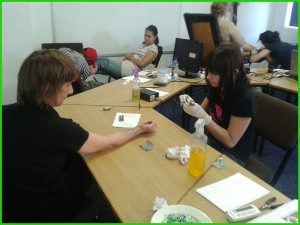 We Train in Tattoo Studios / Homes and Hotel Conference Facilities
The picture above are some students being trained in East London, It was one of the best facilities we have had from a hotel, our students tattooed many of the staff and they can't wait for us to come back again.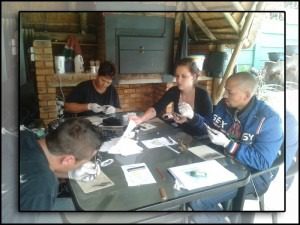 Tattoo Training Course in Edenglen, Johannesburg / Gauteng, South Africa – January 2014
Secret Weapon is in action : - next date is 2017-03-24 13:49:24 and the time now is 2017-03-24 13:56:10...- complete
Breaking Internetional News: 2017-03-24 09:32:42
8 arrested in London terror attack investigation

Police across the UK have raided addresses associated with Wednesday's terrorist attack in central London, which left four people dead and dozens injured.

Defiant vigil: 'We can't let the terrorists win'

A day after Londoners were confronted with a cruel and ruthless attack, crowds gathered in the heart of the city to pay tribute to the victims.

Prime Minister May: Britons won't give in to fear

After a deadly attack struck the heart of London, millions of everyday acts show a refusal to give in to fear.

Trump to GOP: Last time you'll have my help on Obamacare

To make a deal, you have to know when it's time to walk.

'I'm president, you're not'

The top Democrat on the House Intelligence Committee is claiming that he has been presented with new information on collusion between associates of President Donald Trump and Russia that would merit a grand jury investigation.

Mexico ready to 'step away from NAFTA'

It's happening. Already reports of passengers facing enhanced security and early enforcement of the electronics ban have reached social media.

Look! Up in the sky! It's a new kind of cloud

Looking up, you might be thinking you're under a roiling, stormy sea.

Japan's PM hits back in land-sale scandal

An educator accused of using his clout to curry favor with Japanese politicians, including the first family, told lawmakers under oath Thursday that he believes political intervention helped him secure a deal to purchase land from the government.

Ukraine: Putin critic killing is 'Russian state terrorist attack'

A former Russian lawmaker and Kremlin critic who fled to Ukraine last year was shot dead Thursday in Ukraine's capital, and a suspect is custody, officials said.

Suspect: I stabbed black man as 'practice'

The white man accused of fatally stabbing a black man in New York on Monday night told police he targeted the victim because he was black and that he viewed the killing as "practice," according to a criminal complaint.

Belgian police thwart 'terrorist attack'

Belgian police intercepted a car that was speeding toward a busy shopping area and refused to stop, authorities said Thursday.

Jewish center bomb threats: Teen arrested

A Jewish teenager was arrested Thursday in connection with a series of bomb threats that have rattled Jewish institutions and community centers across the US and other countries, Israeli police said.

Woman rescued after 5 days in wilderness

The handwritten note had a simple plea: "Please stop."

Is F1's hottest property feeling pressured?

He's arguably Formula One's hottest property and now Max Verstappen could have a car that will propel him to the pinnacle of motorsport.

$10M test for 'perfect' horse

The overwhelming favorite for the Dubai World Cup title ran "perfectly" in a pre-race drill at the Meydan circuit.

An island dedicated to wine and food

Basking in its own microclimate off the coast of Auckland, New Zealand's Waiheke was traditionally an escape for alternative lifestylers running from the city's rat race.

Can blue card solve rugby's concussion headache?

Yellow and red cards are used to discipline players in rugby and now one international federation is to trial a blue card to safeguard their health.

My Hero: Nine years an orphan, the boy who kept smiling

JiaJia would watch as other children came and went from Alenah's Home in Beijing. The year was 2016, and at nine years old he was the oldest orphan at the small medical foster home, where he had lived most of his life.

What's missing from this White House photo?

Democrats, women's groups and liberals seized on a photo Thursday shared by Vice President Mike Pence of a meeting he attended with President Donald Trump and members of the House Freedom Caucus.

President Trump hops into a truck cab

While meeting people in the trucking industry, President Trump had the opportunity to hop into the cab of a big rig.
Summary

Service Type
Provider Name
Skinart Tattoo Training Courses
Area
Capetown, Durban, Gauteng
Description
Skinart Tattoo Training provides specialised tattoo training to allow student to enter the tatttoo industry from a complete beginner.
URL