Complete guide to Tattooing
3 Certificates and Comprehensive Training
Welcome to Skinart Tattoo Training Courses – See some of our students
We have been training tattoo artists for 16 years, during that time we have trained close too 300 artist and have helped student open more that 20 proper tattoo studios in shopping centers. Some of our students have won dozens of awards and we are proud that we started them on their amazing careers.
We offer the following , fully comprehensive courses:
Tattoo and piercing – 5 Days

Tattoo Only – 5 Days

Piercing Only – 1 Day

Permanent Make-up and Tattoo Only – 5 Days

Permanent Make-up , Tattoo and piercing course – 5 Days
We also offer additional modules









Tattoo Training Courses – Introduction to Tattooing Video
SKINART Tattoo Training Courses
During our 5 day tattoo training courses we complete 3 or 4 practice tattoos on practice skins, here is an example of some of our students work. These were done in our Durban training center.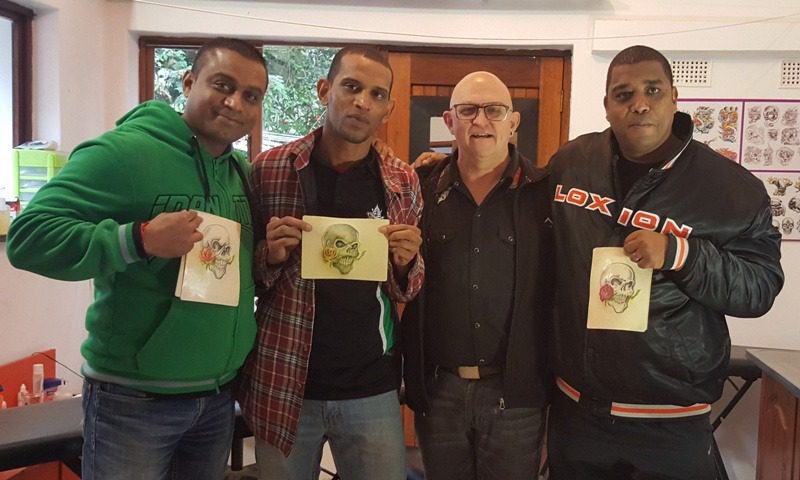 We provide you with 3 Certificates.
We offer a unique 36 step tattoo training program developed in our studios in South Africa.
For Full detail about our 5 day tattoo training course
We are often asked how we can possibly provide a complete tattoo training course in just 5 days, well we have been doing it for 15 years, we have trained doctors, lawyers, nurses, renown artists, circus performers, jewelry designers, graphic designers, models, male strippers, computer salesmen, bikers, professional wrestlers and even famous comedians.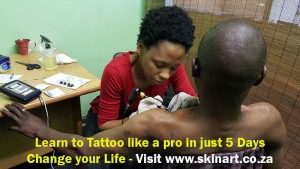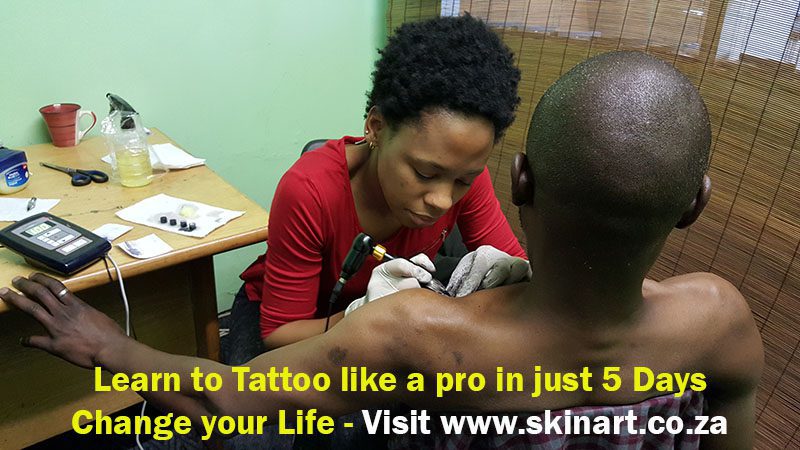 This student was being trained to use a HAWK tattoo machine on a customer in Benoni city center. We have now moved to a new much more relaxed training venue.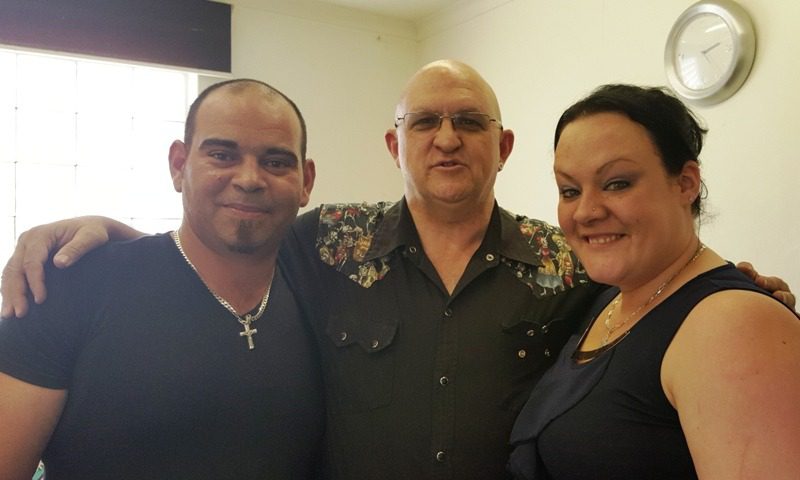 These Artist have since opened their own tattoo shop at the Hoedjiesbaai Hotel in Saldanha, western Cape. Well Done Guys!!!!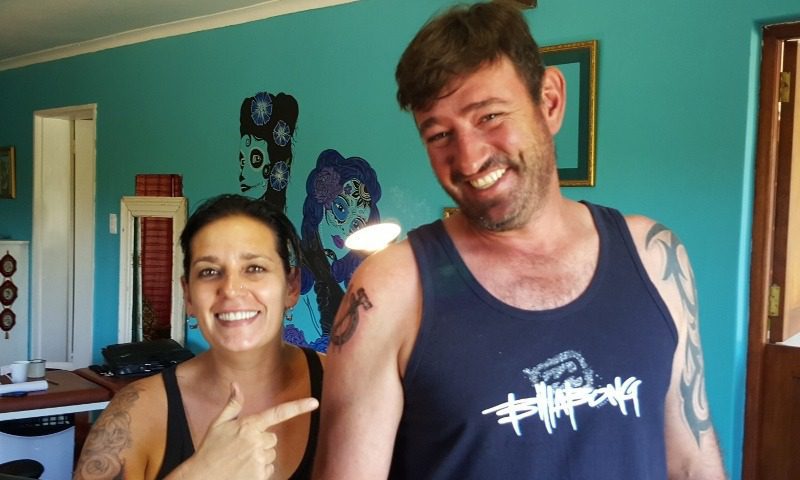 After our tattoo training course Tanya opened her own tattoo studio called the Tipsy Gypsy.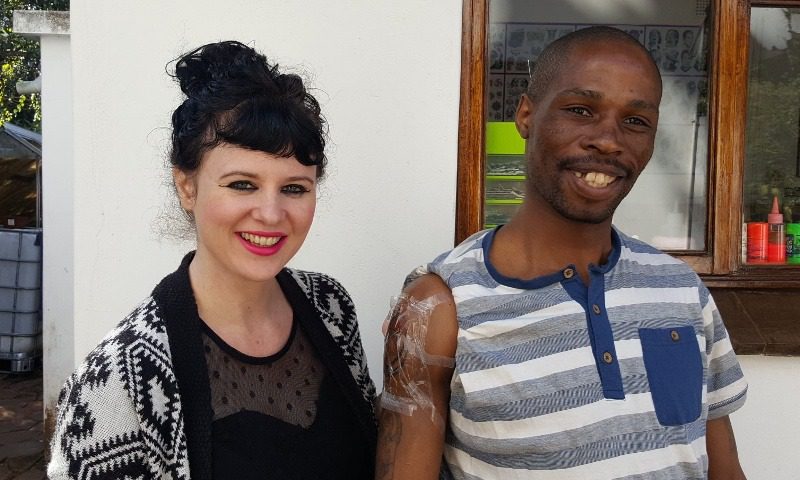 After the course this amazing artist went on to open her own tattoo studio called Bokkies Creations.
We have trained student that have opened studios all over South Africa, United Kingdom, Angola, Lesotho, Swaziland, Namibia and others. So whether you want to open your own business or just earn extra money or explore your creative side with a new art form our course is for you.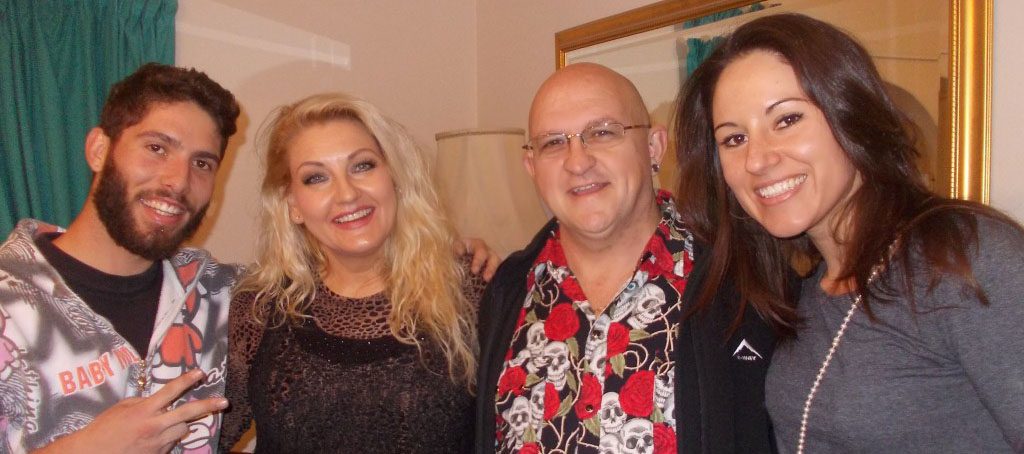 For 15 years we have been training Students who have opened their own businesses all over the world.
Our Course is not just how to tattoo but how to run a successful tattoo studio, others claim to do the same but we can assure you their is no other course like ours. Our Master tattoo Trainer is a legend in South Africa and has trained students from all over the world.

Our Unique 36 Step Training Program
We developed our own unique tattoo training courses from the necessity to train a young art student into a competent tattooer in the shortest amount of time. At that time the only available training method was a 3 year apprenticeship that involved thousands of hours just shop minding, cleaning and making coffee.
Also many tattoo artists and even the shop owners had learnt many bad habits and students are taught the wrong things.
We organised all the technical skills into a 36 modules of intense study, as tattooing is more than just having knowledge about how to do the tattoos but more importantly training the hands, eyes and feet to do the process smoothly and efficiently.
Once the technical aspects are understood and the practical aspects of being a technically proficient tattoo artist are mastered it is then time for the artistic element of the tattoo to be studied.
We have developed a 5 day training program that includes all these into an easy to learn program divided into 33 basic steps.

Thank you for visiting our website,
you can contact us via e-mail by clicking on the Link below.
Phone Us Now
or
Learn to tattoo from the professionals, we will improve your drawing skills, learn tattoo from our professional tattoo artists. Our Trainer has traveled extensively and will share the secrets of Tattooing with you.
Tattoo Training in East London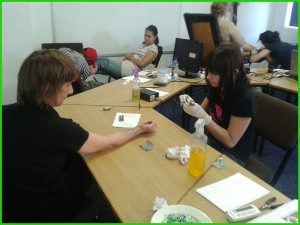 We Train in Tattoo Studios / Homes and Hotel Conference Facilities
The picture above are some students being trained in East London, It was one of the best facilities we have had from a hotel, our students tattooed many of the staff and they can't wait for us to come back again.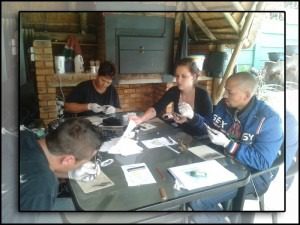 Tattoo Training Course in Edenglen, Johannesburg / Gauteng, South Africa – January 2014
Secret Weapon is in action : - next date is 2017-01-22 09:35:38 and the time now is 2017-01-22 09:40:58...- complete
Breaking Internetional News: 2017-01-22 09:34:13
Women's rallies fill streets across the world

Hundreds of thousands of people marched through Washington, D.C., and cities across the globe on Saturday.

US protests: More than 1 million walk against Trump

More than a million Americans took to the streets of the United States to protest Donald Trump the day after his inauguration. And that doesn't include the many thousands of people who took part in the main event -- The Women's March on Washington -- for which there was no official crowd estimate.

'I am outraged': Madonna's R-rated anti-Trump rant

Ever the provocateur, Madonna dropped a trio of f-bombs and admitted that she's "thought an awful lot about blowing up the White House" during a speech at the Women's March on Washington on Saturday.

Opinion: Marching against Trump is only a start

Protesters flooded Washington and gathered in many other cities Saturday to take a stand on President-elect Donald Trump's inauguration. The protesters hoped to send a strong message to the world that they oppose this commander-in-chief. They want to make it clear that Trump does not have a mandate to take America in a new direction and that he doesn't represent the values of the nation.

Watch: Women march around the world

From Paris to Antarctica, people across the globe took to the streets following Trump's inauguration.

World reacts: Foreign diplomats 'depressed' by Trump

Donald Trump's first address as US president wasn't just watched by Americans -- the world was listening too, and for now, his inaugural remarks have left some depressed, many wary and everyone waiting for more.

Trump takes over: How did your country react?

On the streets, in small gatherings and in the halls of government, people around the globe weighed in on US President Donald Trump's inauguration Friday, anticipating how the real estate tycoon's policies may play out on the world stage. Here is some of the reaction -- including opposition, support and even indifference:

Twitter error: Users mistakenly forced to follow Trump

President Donald Trump, seeking to demonstrate he backs the intelligence community after a turbulent transition, told CIA employees Saturday at their headquarters: "I am so behind you."

First family settles into White House life

One day after the inauguration, President Donald Trump is settling into his new duties.

White House attacks media for accurately reporting inauguration crowds

President Donald Trump and his wife, Melania, displayed the New York glamour of their family Friday night in a uniquely American tableau as they all swayed on stage before a backdrop of red, white and blue.

Trump signs executive order on Obamacare

It was not the Inauguration Day that Hillary Clinton imagined.

Brutal 'celebration' for Brazil's tragic Cinderella team

It was a trophy presentation that will stay with me forever. No fist pumps, no back-slapping, no shouting and screaming. There was barely even a team, just a handful of players choking back the tears as they lowered their heads to receive their medals.

Tsunami warning after magnitude 7.9 quake

A magnitude 7.9 earthquake has struck west of Papua New Guinea.

Gambia's defeated leader Jammeh leaves

Gambia's longtime leader, Yahya Jammeh, has left the country after stepping down as president, following tense negotiations amid the prospect of West African military intervention.

Europe's far-right leaders speak on Trump

Swelling music and angry rhetoric, straight from the Donald Trump inauguration playbook, were prominent Saturday as Europe's nationalist parties gathered under the banner "Europe of Nations and Freedom" -- their political bloc in the European Union parliament.

Avalanche survivors cried out 'angels, angels'

There were mothers, wives, sisters, daughters, husbands, fathers, brothers and sons; their ages ranged from those in strollers to people with walkers and they were united in a message of solidarity with women around the world.

Italy bus crash leaves dozens dead

A bus returning from a school trip hit a pylon of a bridge near Verona in northern Italy on Saturday, leaving at least 16 people dead, according to Italian news agency ANSA.

Obamas' plane diverted from Palm Springs

Barack Obama's got nothing but time these days -- but he probably didn't plan to spend it in a holding pattern.

Aus Open 2017: Nadal wins five-set epic

Rafael Nadal thought he would be tested by Alexander Zverev at the Australian Open.

Blast in Pakistan market kills at least 20

An explosion ripped through a vegetable market in Parachinar, the capital of the Kurram Agency in Pakistan's northwestern tribal area, killing at least 13 people and wounding more than 47.
Summary

Service Type
Provider Name
Skinart Tattoo Training Courses
Area
Capetown, Durban, Gauteng
Description
Skinart Tattoo Training provides specialised tattoo training to allow student to enter the tatttoo industry from a complete beginner.
URL